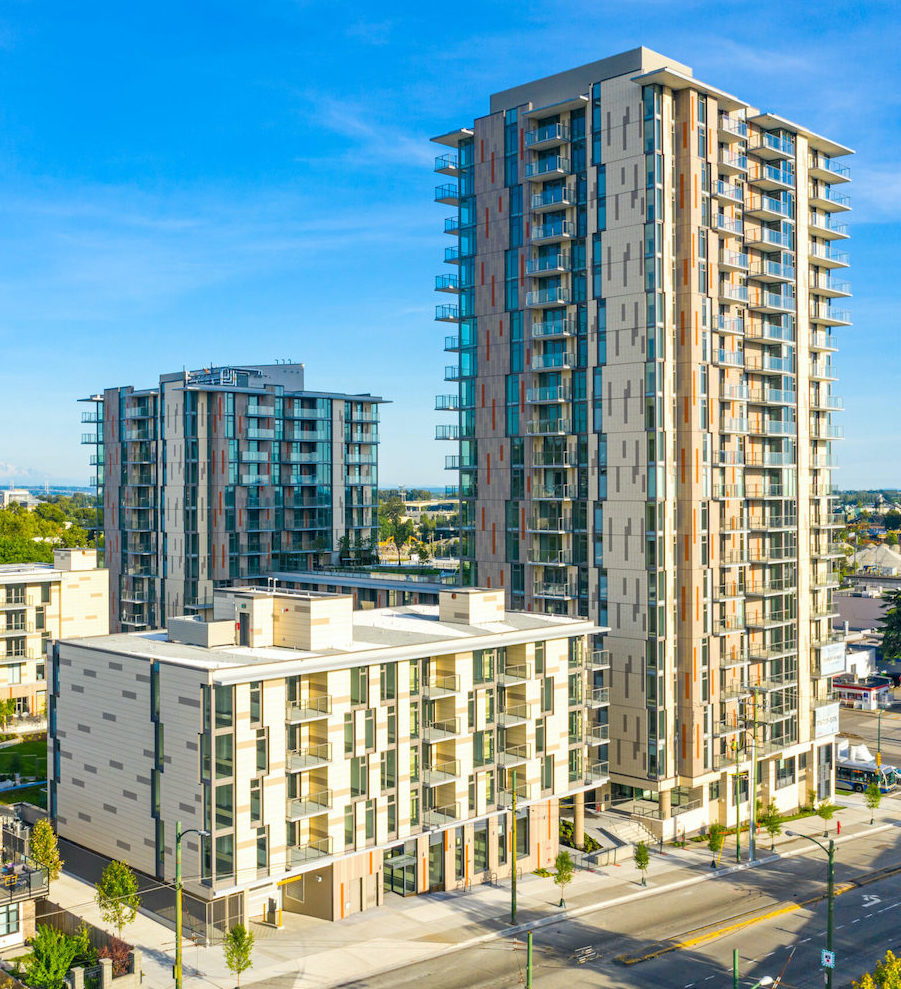 Vancouver BC V5X 0J8
Fraser Commons
Mixed-use Residential and Commercial
Four contemporary concrete residential buildings with ground floor retail at the corner of Fraser St. and SE Marine Drive, in the heart of South Vancouver, form Fraser Commons.
The architectural character of the building reflects a clean contemporary design vocabulary clad in clear glazing and a variegated panel language. Contrasting design elements include the high-quality terracotta cladding material, oriented vertically with two complementing colour themes for residential facades, and a timeless and durable Limestone cladding to the base of the buildings. The materiality of the stone cladding to the retail components at grade allows the commercial component to read as a base for the residential structures above.
A community centre-piece, Fraser Commons transformed this historic South Vancouver neighbourhood, with 363 residential units, a childcare centre, a community neighbourhood house, public art, ground-level retail and ample and accessible green space.
Asset Class

Residential, Commercial

Amenities

Daycare / Rooftop Patio / Park Space / Fitness Studio / Concierge / Retail & Commercial Space / Public Art / Meeting Room / Lounge

Size

355,261 SF – 363 Residences

Status

Sold Out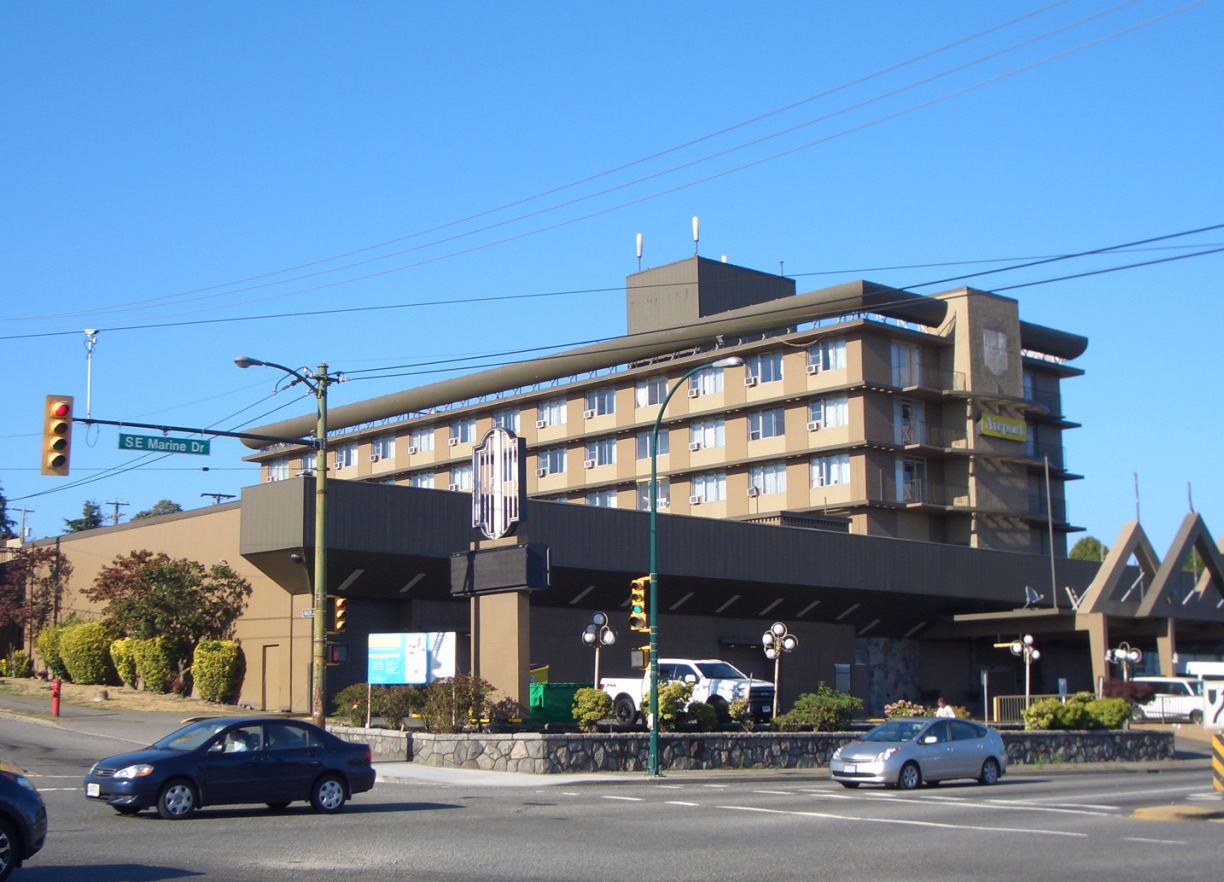 Fraser Commons represents a link to this historic South Vancouver community's past. The corner of Fraser and Marine Drive has been a neighbourhood hub for decades. Once the home of South Vancouver's first schoolhouse, and later the iconic Blue Boy Hotel, this new mixed-use community development brings new life and activity to the neighbourhood. 
The interconnecting public pathways through Fraser Commons welcome all members of the community, highlighted by public art pieces and quality terra-cotta, copper, and limestone finishings.
In close proximity to parks schools and transportation infrastructure, this location represented an opportunity for positive transformation.
The local South Vancouver community was involved in the public land use development process which was unanimously supported. Keeping the authentic feeling of the neighbourhood was of critical importance with local community members consulted throughout the rezoning and design process.
Unique challenges to this project included the construction in the midst of the COVID-19 Pandemic. The development was completed and finalized allowing for our residential and commercial customers to take occupancy on time.
This significant development transformed the neighbourhood through public process, design and accessibility.
Designed to be a central hub of activity for the South Fraser community, Fraser Commons provides the amenities needed for a flourishing neighbourhood, combining residential living space with childcare and education facilities, green park space and ground-level retail commercial units.