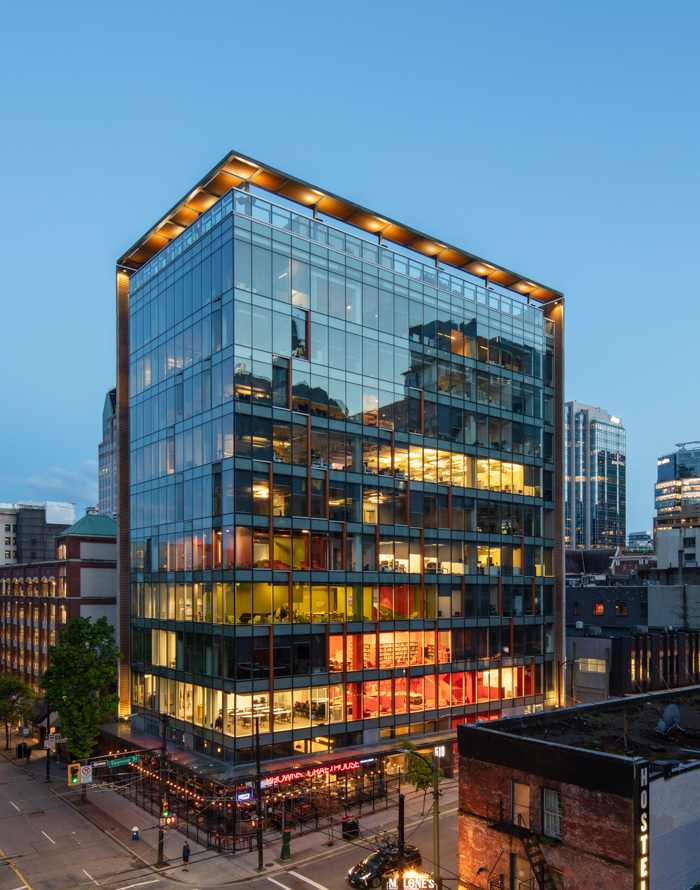 Vancouver BC V6B 1V5
510 Seymour
Office Mixed Use
Completed in 2017, 510 Seymour provides an 80,000 sq ft, mixed-use, 10-storey retail and office development comprised of a university campus, and a lively neighbourhood restaurant.
The building's iconic architecture and unique design characteristics respect its neighbourhood while projecting quality design features, including articulated glazing systems, as well as multi-faceted layers and materials.
Amenities include a roof-top patio providing North Shore views, a private gym, a yoga facility & showers.
510 was recognized with multiple award nominations.
Asset Class

Office

Amenities

Rooftop Patio / Gym / Yoga Room / Restaurant

Size

80,000 SF

Status

Previously Owned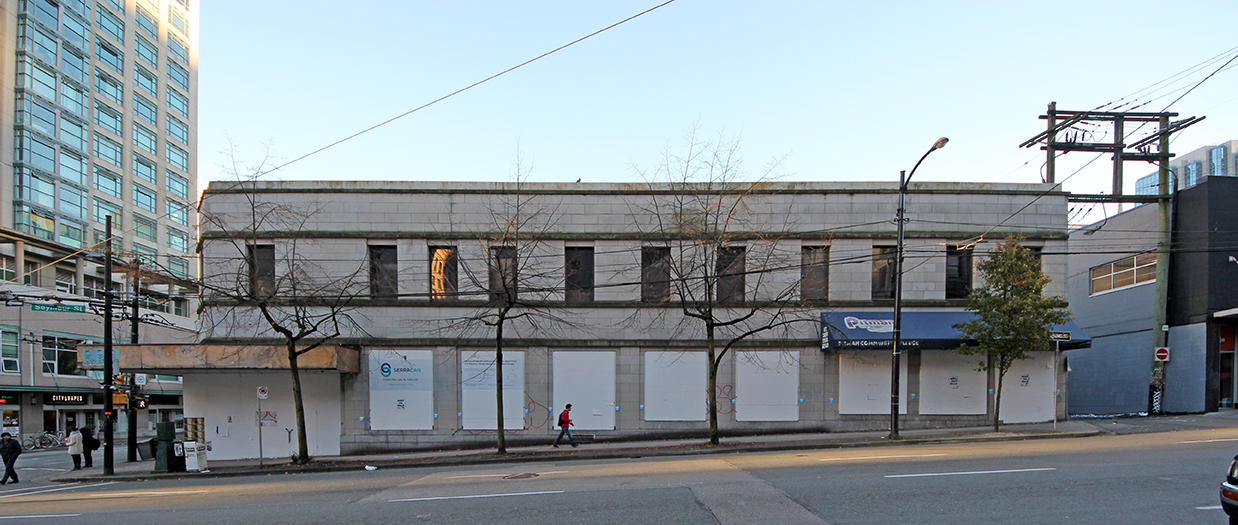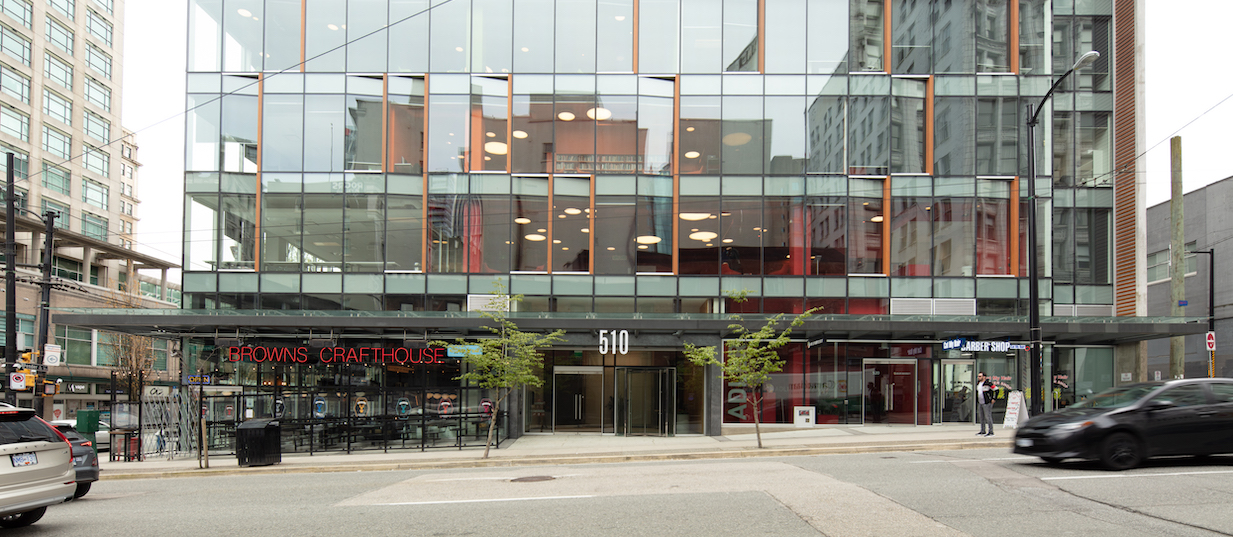 Located at the southeast corner of Pender and Seymour, 510 Seymour was at the forefront of the eastward expansion of office space development and the progression of the Vancouver business district.
The inception of the design and viability of this new generation of office building began in 2013, taking a step into an unproven location in downtown Vancouver. The corner of Seymour & Pender was primed to advance as it benefits from premiere regional transit access; the growing social capital of Gastown and Chinatown; and the atmosphere of the youth and energy of Vancouver's East Side.
Nonni Property Group formulated the vision and oversaw all components of the design, construction, and leasing of this uniquely positioned and high-quality development.
Creating long-term value and contributions to the Vancouver business core's expanding community was of critical importance when designing and building 510 Seymour. Situated in the midst of a transitioning urban core, 510 Seymour provides exceptional access to prime business offices, world-class education centres, eclectic food and restaurants along with public transit and bike lanes.
510 Seymour's anchor tenant, Adler University, was involved in applications of design and access of the building and accommodated with a separate entrance, providing students and staff a self-enclosed campus experience.
The ground floor restaurant space, including a sidewalk patio, provides mid-day and evening energy to Vancouver's expanding urban core.